Skip to Content
Commercial Window Film Solutions for Fresno Businesses
In the Fresno/Clovis heat, keeping any commercial facility cool, whether it's an apartment building, office building, retail store, or any other property, can be costly, sending your utility bills out of control and affecting your bottom line. On average, 40% of a commercial building's cooling requirements are due to solar heat gain.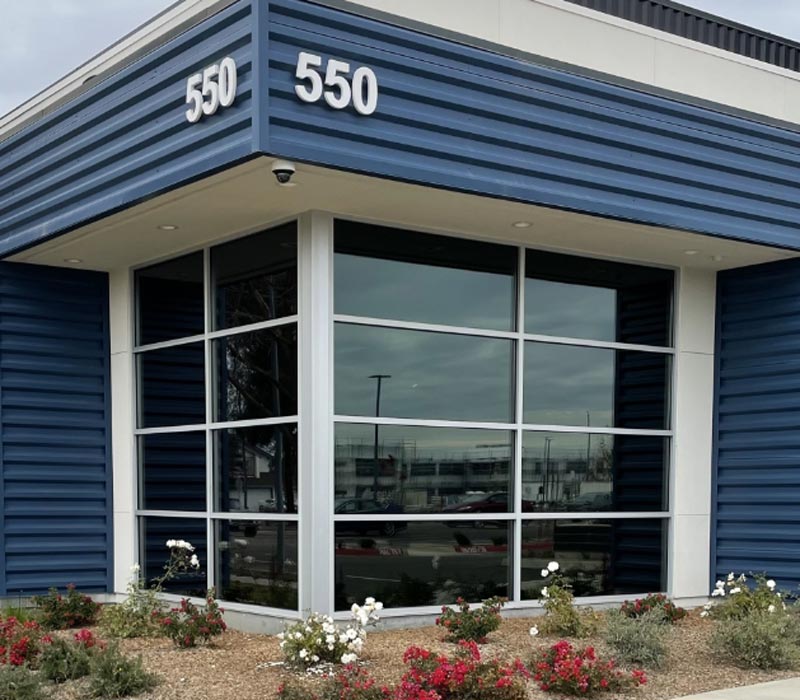 LLumar and Vista Commercial Window Tinting
U.S. Tint Service in Fresno comes to the rescue with our full line of LLumar and Vista commercial window tinting solutions. Our solar window film for businesses is a retrofit product installed directly to the interior side of the glass. It helps correct temperature imbalances between hot and cold areas. It also blocks 67% of glare to reduce eye strain that is common while doing paperwork or viewing computer screens. With commercial window tint, employees are more comfortable and more productive!
Benefits of Commercial Window Film
Get a Free Installation Estimate