Skip to Content
Enhance Your Style and Privacy With Illusions Decorative Window Film
One look at glass enhancement film from U.S. Tint in Fresno and you'll know you've never seen a window film quite like it. iLLusions decorative window film from LLumar puts a new world of creativity, functionality and flexibility within your grasp. And within your vision.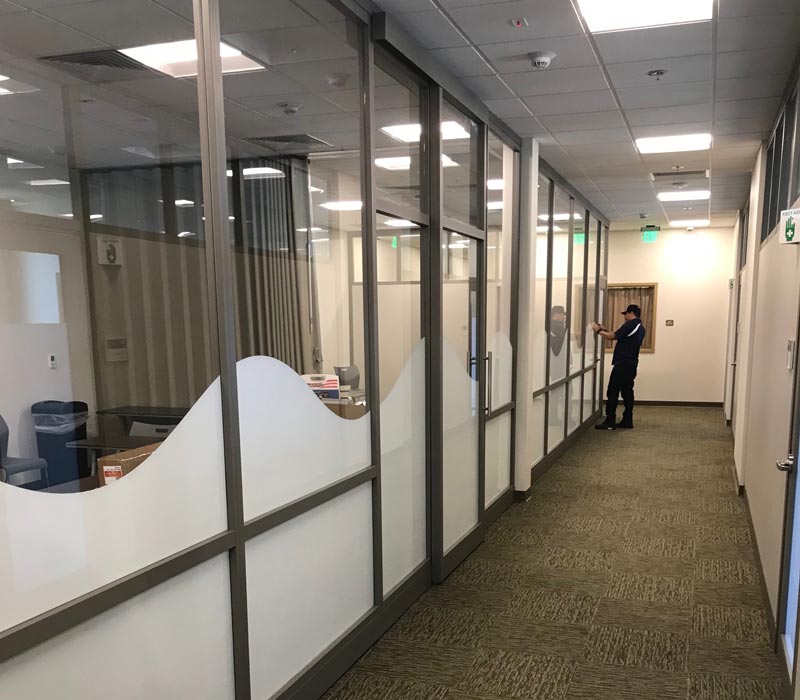 Unlimited Design Possibilities
iLLusions opens unlimited design possibilities, allowing you to bring vibrant color, visual effects and graphic patterns to glass surfaces in commercial and residential spaces. You can achieve the look of etched glass, at a fraction of the cost, and have the power to impart privacy anywhere you need it.
The Benefits of Decorative Window Film
Subtly or sensationally, LLumar iLLusions decorative film puts multiple colors and patterns at your disposal: red, yellow, green, blue, bronze, white, black, matte, and frost. Combine any or all to splash on virtually any color or achieve any hue. You can diffuse, focus or block light completely for a fabulous look.
In addition, with decorative film, you can customize a space with a corporate logo or design, choose from dozens of patterns to create enriching visuals, or overlap multiple patterns to create signature effects.
While the effect is rich and striking, etched glass is difficult and costly to install and maintain. Altering etched glass is virtually impossible, and cleaning it can be problematic.
Decorative window film creates the look of etched glass, yet is infinitely changeable. Such flexibility can be especially important in leased spaces or commercial properties where changing company logos and signage mandate frequent updates. Once applied, decorative film can be wiped clean with conventional glass cleaner. And it's far more cost-effective than etched glass.
Decorative film does more than enhance your facility's aesthetics; it can be applied to glass partitions, retail displays, walkways, office doors, conference rooms, and private spaces, and used to:
Make glass surfaces clearly and beautifully visible
Delineate passageways
Enhance safety in public spaces
Add flexibility to displays
Add solar protection to sun-drenched spaces
Get a Free Installation Estimate